After studying Media and Journalism at undergraduate here, my plan was to go straight into the world of work. I had done a few internships and felt confident going out to interviews with that experience and my 2:1 under my belt.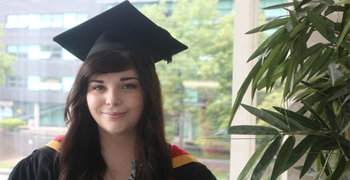 However, I realised that my interests didn't just lie in journalism anymore but also included the world of marketing. Through my blogging and freelance work I became strongly interested in working in digital marketing. Upon researching and on advice from many people, I knew I would need extra knowledge in order to make this my career. Northumbria's digital marketing MSc was offered at a price thousands of pounds cheaper than any other even without the alumni discount Northumbria offered me an Alumni discount of 20% for my masters degree and this influenced my choice to stay greatly! It really was a no-brainer!
Once I started my course, I realised that I had definitely made the right choice. Learning from industry professionals through lectures and visits from guest speakers, I have learned so much in my first semester. I'm interested to undertake either my dissertation or consultancy project- where we work with a real client to meet their digital marketing needs! This will give me a real piece of work in my portfolio to take with me to job interviews.
Another reason I chose to stay was that I love Newcastle and consider it home now and I couldn't imagine moving to another city. Newcastle has everything I want in a city: an exciting city centre full of bars, restaurants, pubs and clubs, excellent transport links and a cheaper cost of living.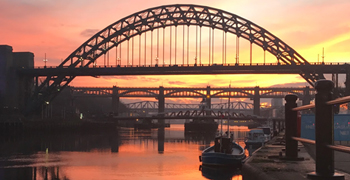 This means that not only can I study but I can also work whilst affording a decent standard of living and saving up for my future goals!
When I graduated I didn't really imagine coming back to study a masters but I'm so glad that I have and that Northumbria is still improving itself and making my post graduate experience just as easy as my undergraduate.