4 simple steps to use Mobike in Newcastle
When you walk around Newcastle city, you might easily notice some quirky-looking bicycles coloured in orange, silver and black, parked around the streets. What are they?
These bicycles are called Mobikes. They are a bike-sharing platform that allows the public to pick up and drop off bikes at any public bicycle parking area. What's the best part about this service? These bikes are really convenient to use because they have dockless parking.
Step 1 – Download the App
The first essential step to using the bike sharing service is to download the Mobike App in the App store or on Google Play. Once downloaded, receive and enter the verification code and make your one-off deposit.
Step 2 – Locating a Mobike nearby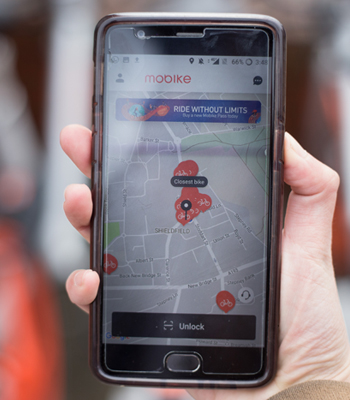 Open the Mobike App and check the map for the closest Mobike icon. These bikes can be reserved for up to 15 minutes by selecting the bike and clicking 'Reserve'.
Step 3 – Unlocking the Mobike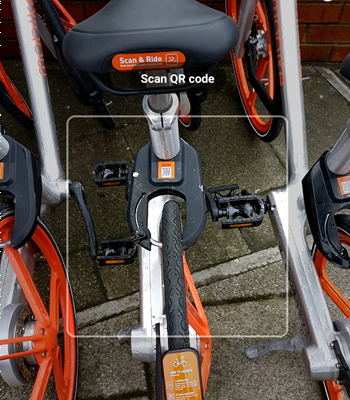 Once you've arrived at the location, click the 'Unlock' button at the bottom of the screen. Scan the QR code displayed on the bike (between the handlebars and the rear end of the bike).
When the QR code has been successfully scanned, the bike will automatically unlock and it will be ready for use.
Step 4 – Ending the Journey
Once you've arrived at your destination, safely park your Mobike at any public bicycle parking location. Remember to manually lock the bike by closing the lever on the smart lock!
The Mobike App will automatically end your journey once you've locked the bike. You will then be charged based on the length of time you've spent on the bike.
The area in the red boundary marks the area which you are able to leave the Mobike.
Cheaper than your coffee
How much is it to use this service? There is a one-time refundable £1 deposit required to use Mobike. According to the company's website, this deposit is intended to encourage responsible use and can be paid with your card.
Every journey up to 30 minutes will only set you back 50p. You will be charged from the moment the bike has unlocked until the moment it is locked again.
Personal Opinions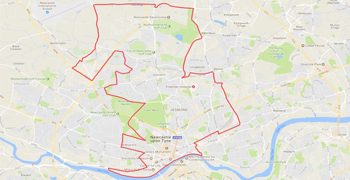 These bicycles are commonly found around the city. They are 'in the wild' without having to go to a shop to rent these out or return them. That's why this service offers such a convenience factor to me. This works because it can be easily assimilated into my life. Say, if I'm late for my class and it is 10 minutes away on foot, I can choose to use a Mobike to get there in less than half the time required and then forget about it once I've parked the bicycle. If you've been curious, but haven't really found an excuse to use these bikes, I would definitely recommend it.