5 VINYL STORES IN THE CITY CENTRE WORTH VISITING

If you're a fan of vinyl, take a look at our choice of the best 5 vinyl stores in Newcastle we've found strolling around the city centre.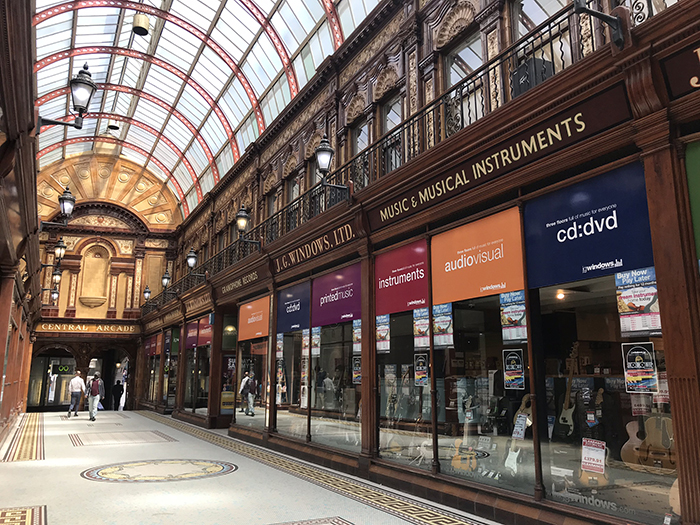 JG Windows, 1-7 Central Arcade, Newcastle upon Tyne, NE1 5BP
JG Windows with its more than a century long history is one of the UK's longest established music stores. It is located in the Central Arcade, just a few steps from Grey's Monument, and the building's interior is simply breath-taking! You might get a little overwhelmed when you enter the store looking for vinyl records as the store covers whole 3 floors of the building, but the professional staff will for sure direct you to the right section. The store only sells new records, but you will always find a lot of special offers worth your time at the beginning of the store's vinyl section.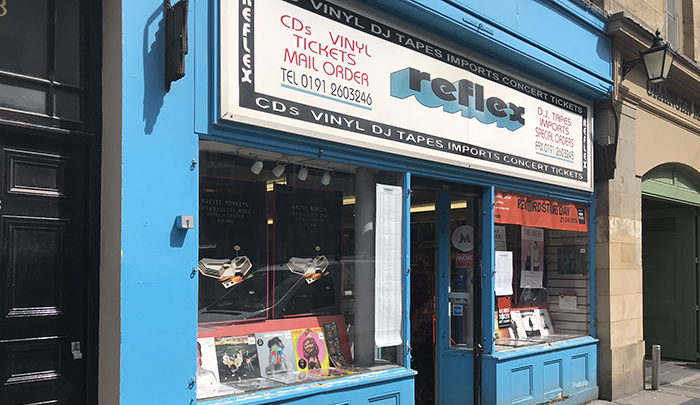 Reflex, 23 Nun St, Newcastle upon Tyne, NE1 5AG
On the hunt for some of the delicious fruits or vegetables at Grainger Market, you should definitely stop by at Reflex. Even though you'll only find new records at this store, they always have some special deals ready for you. Usually, the larger quantity you buy, the better price you get. The all-genre selection together with the store's atmosphere will definitely encourage you to experiment with new artists as there is always some quality music playing on the turntable. Music that you might not otherwise get to hear. I myself have discovered the amazing Frank Turner this way. Much recommended ;)


RPM Music, 4 Old George Yard, Newcastle upon Tyne, NE1 1EZ
https://www.facebook.com/thecuttingedgeofvinyl/
This adorable little store situated in the heart of the Old George Yard isn't my personal favourite just because of how photogenic it is but also of because of its record selection - new and pre-owned, possibly every genre ever known, systematically categorized into groups whether according to its genre or the decade it was released in – a paradise for people with OCD. If you're still not able to find exactly what you're looking for in the store – ASK AWAY as they have thousands more of records that didn't make it into the store waiting for you.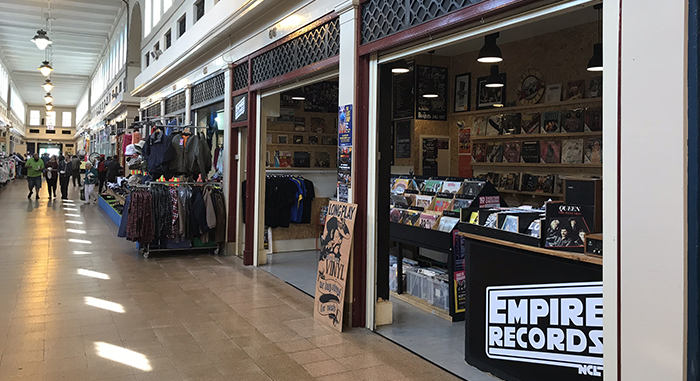 Empire Records, Alle 2 Grainger Market, Newcastle upon Tyne
https://www.facebook.com/Empire-Records-165379740767289/
It's easy to pass by this tiny vinyl store inside of the Grainger Market without noticing it, but that would be a huge mistake. Despite its size, Empire Records offers probably the best
quality/price ratio of all stores mentioned and cosy atmosphere of the Grainger Market will make you feel like you're going through your own vinyl collection at home. If you want to have a chat with someone who truly understands music, this place is definitely right for you.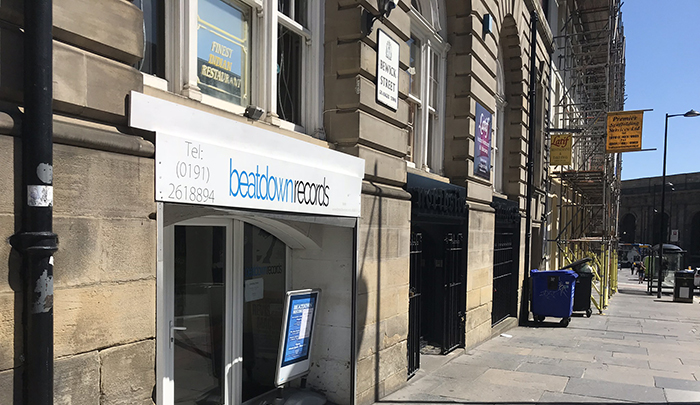 Beatdown Records, Clarendon House, Bewick Street, Newcastle upon Tyne, NE1 5EE
Not far from Central Station on the corner of Bewick Street and Clayton Street West, you'll find one of the Newcastle's youngest vinyl shops, trading since 2006. Beatdown records is another store offering both, new as well as second-hand records and the store claims the largest second-hand vinyl selection in the North East.