In Newcastle, there is an abundance of options to choose from when deciding on how to get around the city, it couldn't be any more convenient. Here's a quick guide on how you can get around Newcastle!
Taxis
Taxis are plentiful in the area. It should be noted that there are several different taxi services in the area such as Blueline taxi, Budget Taxis or La Taxis. Most of these services are reliable and do not put a dent on your budget. There are also 24 hour taxi ranks available across the city at Central Station, Grey Street and Gateshead Bus Interchange. Despite having the reputation of being the most costly form of public transport, as an outsider you'd be delightfully surprised to find that the costs are quite low still.
Uber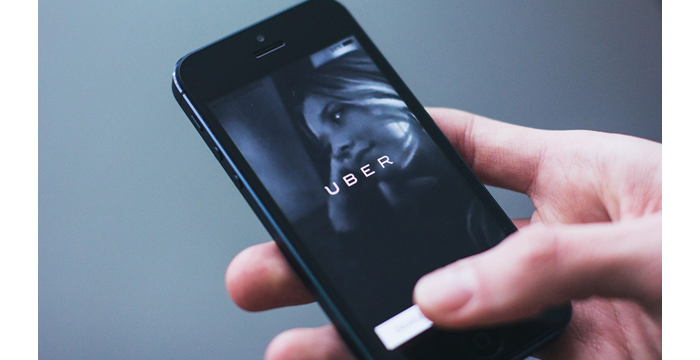 Uber is also a great alternative to the traditional taxi services. It is common to find a driver within a minute or two of searching even at 3 in the morning. Their service offers different types of cabs in Newcastle with Uber X being the most common type of cab hire. It should be noted that Uber also uses 'surge pricing' to increase the cost of a ride whenever the demand is high. Either way, the convenience it offers is indisputable.
Buses
Buses in the Toon are well connected within the city and makes its rounds frequently. If you fancy going to places that isn't within the city centre such as shopping malls like Intu Metrocentre, there are dedicated buses that provide these services departing from the city. If you're a student in Northumbria, you are able to travel from the City Campus to the Coach Lane Campus via the Number 1 bus and it is free of charge.
Metro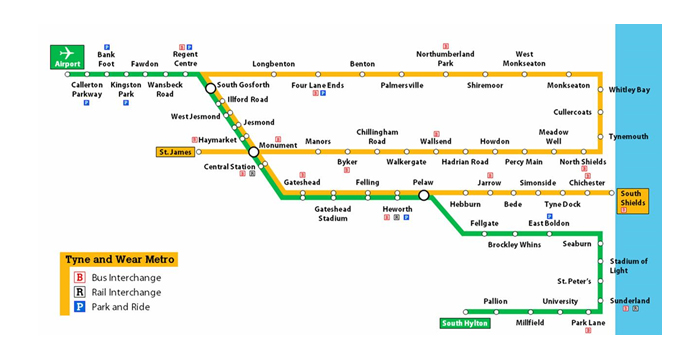 The city also has the Tyne and Wear Metro which is a light rail system that connects Newcastle city with the airport, the Coast and the nearby city of Sunderland. This mode of transport will take you to notable areas and landmarks such as St. James' Park, Jesmond, Tynemouth and Monument.
Tickets are available at any Metro station and you may even get the Metro Daysaver ticket or Pop Pay as You Go if you're making several journeys. It is worth noting that the Metro stations are equipped with stairs and escalators as well as lifts.
Fun fact: The Tyne Metro System is the second-largest of the four metro systems in the United Kingdom, after the London Underground.
Bicycle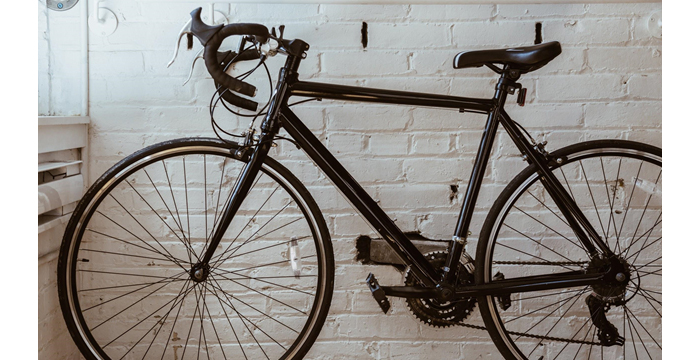 As of late, this city is transitioning into a bike friendly space as the city has been making a huge investment in both cycling infrastructure and getting more people on their bikes. With the support of city council, there is little excuse to get on a bicycle to travel around in the city. After all, getting from one point to the other is a lot faster when cycling instead of walking!
Bike Hire Services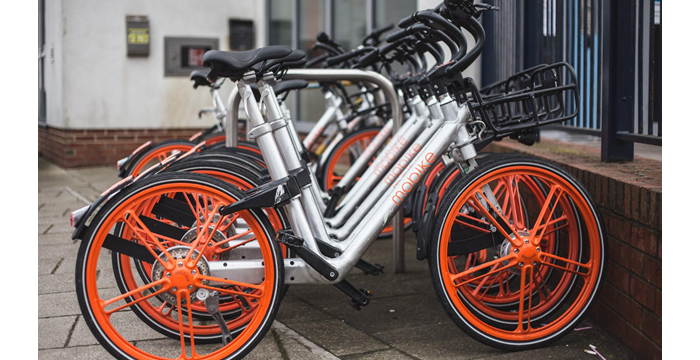 On the same note, if you do not own a bike, you are able to get on board bike hire services such a Mobike. The attractive feature about this service is that it allows the user to hire these bikes directly from their phone and after using it, end the journey using a dockless locking system. Here's a quick guide on how to start using it!
Walking
One of my personal reasons why I think Newcastle is such an amazing city, is due to the fact that this city is very easy to walk around. The city centre is quite compact and the streets are pedestrian friendly because it is well-lit and safe to walk around. Undeniably, walking is the best way to familiarise yourself with a city as you would discover places to eat, shop or visit which you might not have possibly discovered if you were too busy navigating around the city by car.