Ever worried about how to economically complete your bucket-list of Britain's most beautiful and adventurous places?
Here is a small pocket guide for travelling around UK and some visa tips if you have plans for Europe during vacations!
Coming from India, we know how much of a headache it is roam around the Visa offices and hush bush of Tatkal tickets, the stressful bus journeys or the never-ending airport transfers especially in my case - Bangalore airport!
So in the UK, since we are all university students and pockets are always tight as compared to being pampered by Mummy Papa's thick wallets. Commuting between places and staying overnights in a different city is relatively easy peasy.
1. Coach
To start off with the cheapest, Megabus or National Express are the go to websites for me every weekend! Just to check which are cheapest destinations to pack off for a weekend. Trust me, there was once I got a ticket to Birmingham from Newcastle for just £1 plus some service charges. The best part of coach services in the UK are, the facility of an in house toilet is provided along with free Wi-Fi and charging ports. So that we are all sorted to travel even to the furthest destination.
Small tip - Try getting yourself a NUS student card right in the beginning which costs £12 but you can redeem a 10% discount every time you travel.
2. Train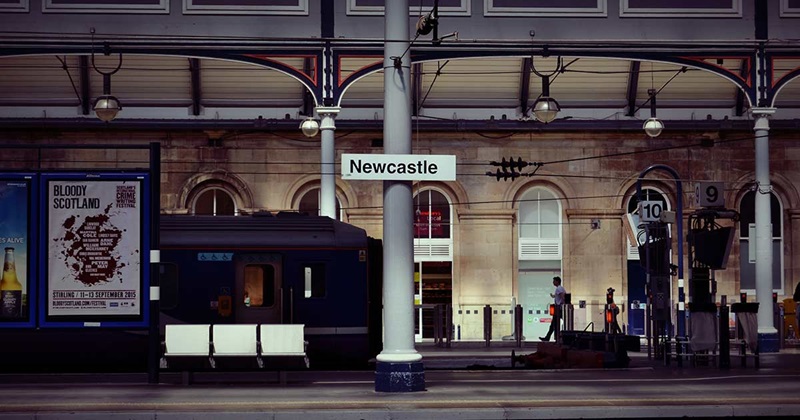 Train travelling is much of an expensive affair here in the UK. But lately I've understood the pros of travelling by train; firstly it's extremely comfortable as compared to taking a bus. Also once you get yourself a 16-25 rail card you can avail 1/3rd off on all trains you book all throughout the year. The rail card can be bought for £30 and I assure that you will actually end up saving a lot of bucks. Also, I would suggest you to use the Trainline app on your smartphones to get your train tickets, its one of the easiest apps to use.
Small Tip - Use your rail card to avail discounts in the London Tube, where you save 1/3 of your charges each time you travel by the tube.
3. Flight
Travelling by flight is of very less use, as mostly you'll end wasting time for pre check in's and transfers. However, in some cases like travelling to Belfast for a Game of Thrones tour or going to Europe is the best case. Airlines such as Ryanair and EasyJet have quite cheap flights to Europe and try using nearby destinations like Edinburgh for cheaper prices.
4. Book your Car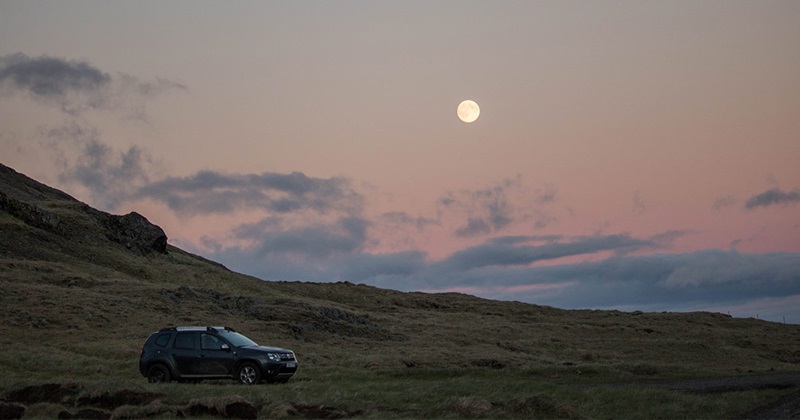 Ever considered travelling with your squad? In such cases I'd suggest booking a car for the travel turns out to be the best and the most economical option. Relive the songs of Dil Chahta Hai and ZNMD on route while you witness nature's beauty alongside. We once drove up the Scottish Highlands and the view we had was literally surreal. Bookings can be made from car rental operators like Thrifty, Sixt or Europcar. Make sure, you chose your options wisely, as we always preferred taking the unlimited miles options. Don't worry, it's just a few rules we have to learn before driving in the UK, and it's all in good hands.
Small Tip - Make sure you have your International Driving Permit, however even our Indian driving license works for a period of 1 year, post entry in the UK. Also look for third party insurance coverage as it turns out to cost cheaper.
5. Hostel
Living in a hostel while being a student, is an experience that you will cherish forever! Students often book themselves dorm beds in hostels via booking.com or hostelworld.com in search of cheap but a vibrant stay. Hostels have been a nest where students meet people from all around the world and connect. Forget being pampered with the hospitalities in star hotels and seek discomfort and experience a new lifestyle.
6. Europe
Most of us coming from India all the way here, will definitely have a few destinations in Europe in our bucket list. Well, I had Amsterdam and a road trip in Spain on mine. In fact, getting a Schengen visa for travelling around Europe during vacations is comparatively easier in the UK. Check out the VFS or TLS centers of a particular country you prefer to visit and book an appointment for the nearest centre, which is Edinburgh. Submit the documents properly as mentioned on the websites and your visa is with you in less than 10 days.
Small Tip - Never pay online for visa fees, as there are a lot of scams going on. Payment is only made in the visa office after your documents have been submitted. Also reach out to me personally, if you need some help in applying for a tourist visa.
Lastly, all I have to say in terms of travelling is that we are somewhat lucky to have chosen Newcastle. As the city is geographically well located connecting all the way down south to London and way up to Scotland and Northern Ireland pretty well. Also, the travel times are much more comfortable in connecting us to some of the most beautiful destinations in the UK.
All in all, these are some of the few tips that I feel, may help you travelling around the UK.