Every student needs coffee. Maybe a cake too. Definitely a cake too. This list will provide you with some of the swankiest independent coffee and tea houses in Newcastle. These are the places to relax in on a cold day or a nice place to meet with friends. Whether you like a strong black coffee or a range of herbal tea's these are the places for you.
By Tom (International Development Team)
The Great British Cupcakery
I realise the first image I have here is not of tea of coffee, but look at how beautiful this looks! The Great British Cupcakery is making a pretty big name for itself with these whopping great milkshakes. This place must be visited for anyone with a big sweet tooth. They stock some of the nicest and biggest cakes in Newcastle, so in case you are still craving sugar after your giant milkshake you will not be disappointed. Oh…it also sells tea and coffee.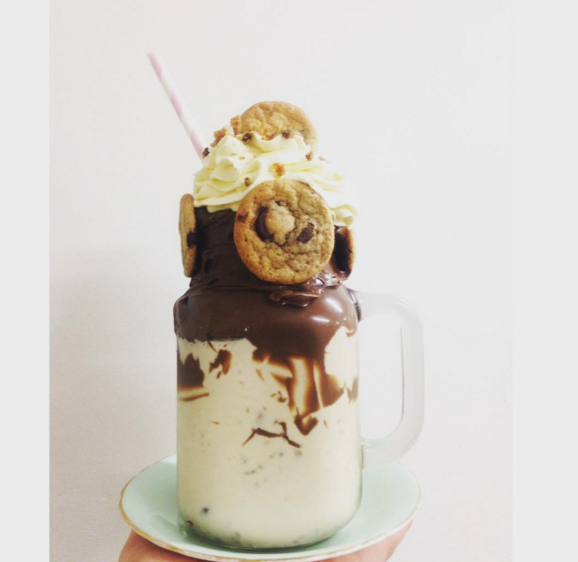 Blake's
Blake's is an independent coffee shop and kitchen. Blake's is a coffee institution which is located on Newcastle's famous Grey Street. It has produced top quality hot drinks and homemade food for many years. Their coffee is specially blended to their own recipe and their large selection of leaf teas are sourced locally.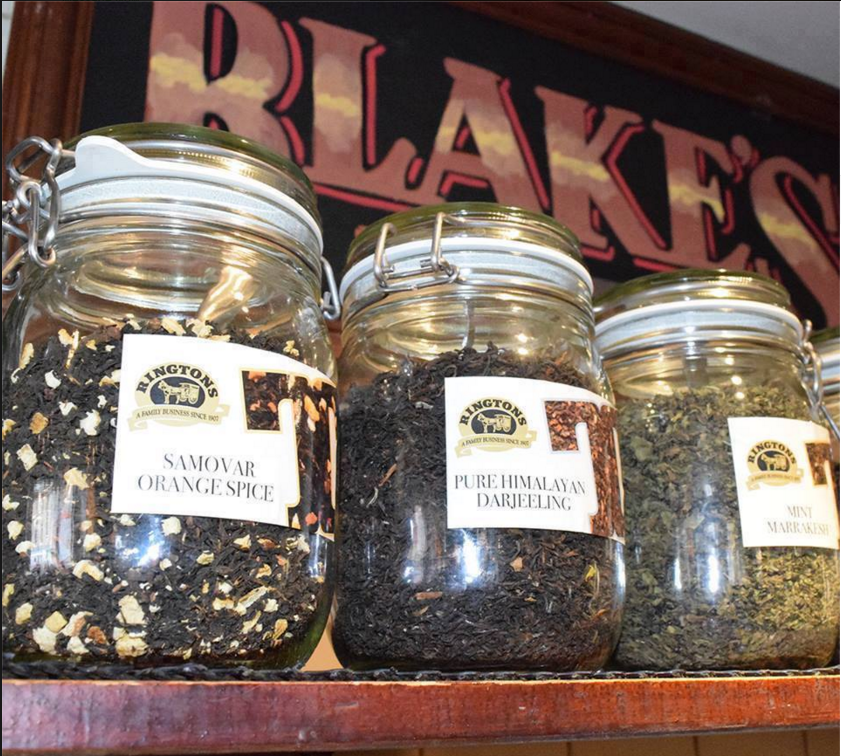 Pink Lane Coffee
Opened in May 2012, Pink Lane Coffee is a speciality coffee shop situated just steps away from Central Station in Newcastle upon Tyne. This place is great for those who love a good espresso. All espresso's are made with their La Marzocco GB5 MP espresso machine that is quite something. Pink Lane Coffee endeavour to use as much local produce as possible – all of their cakes and pastries are sourced locally, as is the Northumbrian Pedigree Milk they serve. Their delicious sandwiches, including vegetarian options, are made fresh daily. Since Opening Pink Lane Coffee has established itself as one of the foremost speciality coffee destinations in the North East.


















Quay Ingredient
Quay Ingredient is another independent coffee shop. It is located directly underneath the famous Tyne Bridge. It is slightly tucked away but is well worth sourcing out as it is near the beautifully picturesque Quayside. They encourage you to draw on their tables while you sit enjoying your coffee. As well as great tea and coffee Quay Ingredient serves amazing freshly cooked food.


Olive & Bean
Olive & Bean is a beautiful coffee shop located in the heart of Newcastle's city centre. This place is all about amazing quality produce. All tea's are made with whole-leaves Rainforest alliance certified tea. All their coffee is supplied to them by Union Hand-Roasted Coffee. Union use only Arabica beans in their blends, coming direct from farmers across the globe, before being roasted, ground, blended, brewed, poured and drunk to perfection.