Christmas can be a pricey time for anyone, especially if you're a student who has blown all their maintenance loan on Nandos and mulled wine at Hadrian's Tipi...oops. Even if you have been financially savvy all year, when it comes to spoiling your nearest and dearest at Christmas, student budgeting is a must.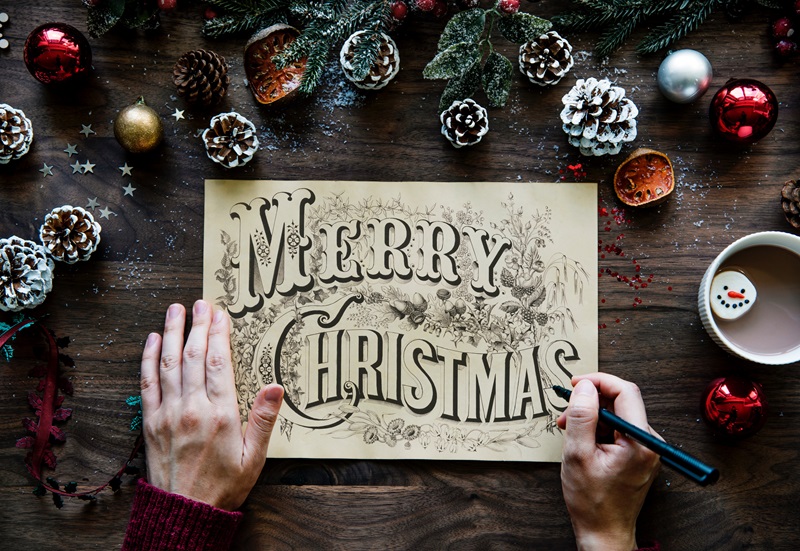 Call me a Christmas elf, but here is my Christmas Guide for shopping on a budget!
Before we go any further I just want to make clear: Christmas time is about being with loved ones, making memories and stuffing your face with food. The process of gift giving does not demand you to spend all your money; instead, the thought that goes into a present adds far more value!
Stockings:
As if delivered from Kris Kringle himself, stockings make the cutest presents and look so aesthetically festive hanging on your bed or laid under the tree. They are also perfect for gathering little presents, that don't break the bank, and still make a wonderful gift for a loved one to open on Christmas Day.
My Top Picks for Stocking Fillers:
Mugs
Fluffy bed socks
Chocolate and other tasty treats
A framed photo
Notebooks
A few examples of the best places to look for stocking fillers that aren't ridiculously priced are Wilkos, The Range, Primark, WHSmith and Superdrug.
Stockings are always a good time to take advantage of 3 for 2 offers in
Get Online
We live in a digital age after all so it's no surprise that some of the best, and most unique, presents can be found online. Not only can you find some creative and fun presents that you won't find in the local shops; you can always count on online shopping to score you some goodie bargains!
Some of my favourite online websites are:
You can find almost anything: from personalised necklaces, bespoke homeware, wacky joke gifts and even a certificate stating you own a piece of the moon! That's right, the moon!
Homemade Presents
This is something you won't find in a shop, on a website or at a stall on the Christmas markets. Homemade presents, in my opinion, are the most thoughtful and treasured gifts...plus they usually cost next to nothing to make! Whether it's baking some sugary goods, creating something artistic or making something cute and festive. (Judge your creative capacity!)
You can find any resources or equipment that you need in craft stores or even your local supermarket.
One of my favourite homemade presents is scrapbooks. Taking a blank album and filling it with photos, concert tickets, quotes, glitter etc! It's the best gift being able to look over all the memories that you've shared with someone.
If you're struggling with ideas on what to make for a loved one, I always like to use Pinterest. You can either download the app or use the website to search through thousands of images. This is the perfect place to go for a little boost of inspiration.
Hopefully, this has made the entire process of buying Christmas presents seem less stressful; the entire festive season is meant to be fun, and buying Christmas gifts is no exception. Avoid worries of disappointing family and friends, and remember the thought is all that counts!
Have a lovely Christmas!