As February 14th inches close and closer, love is well and truly in the air. Valentine's Day. A day that celebrates treasuring your nearest and dearest, and letting that certain someone know that they are the one.
Even if you don't buy into all the soppy romance; Valentine's Day can still be the perfect excuse to go out for a meal, buy a ton of boxes of chocolates (bye-bye January diet), and binge watch all the chick-flick movies Netflix has to offer.
Which is why I'm going to provide you with the ultimate guidebook to this loved-up season, whether you're wanting to sweep your partner off their feet…. or just have fun with your friends #Galentine!!
Wanting to impress…
Valentine's Day is the best opportunity to WOW your loved one and luckily Newcastle is a hub of romantic spots. The cliché is to wine and dine your partner; a romantic meal, share a bottle of wine, feed each other chocolate strawberries...although that last one might be too much PDA. To our delight, a wide range of restaurants in Newcastle offer Valentine's Day offers and deals. Personally, I find the Quayside to be a very romantic spot to cozy up to your loved one; lights piercing the dark night, walking along the still water and surrounded by some amazing bars and foodie places. Slug & Lettuce and Pitcher & Piano, both by the Quayside, are offering special Valentine menus and are fabulous date night spots!
Or if you want to keep away from clichés, why not swing by Newcastle's theatre scene as something different to do? From music performances to tribute acts to comedians- there is something for everyone! Peter Andre is even performing in Newcastle this Valentine's Day at City Hall, celebrating 25 years in the music industry. So sing your heart out to Mysterious Girl and dance the night away with your nearest and dearest.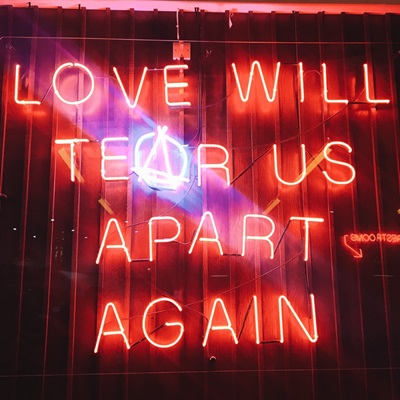 On a budget…
Romance does not have to break your bank. Sometimes the most thoughtful and romantic evenings can be in your living room, cuddled up in your pyjamas. So this Valentine's Day, why not surprise your special someone with some candles, relaxing music and a home-cooked meal? Alternatively, if the thought of cooking makes you want to cry (like me) you can't go wrong with a good old M&S deal! They have a £20 Valentine's Day special meal deal just for you, and it even includes options for Vegans- well done M&S!
But if you still want to take your Valentine's date out of the house, so many restaurants offer occasion deals to keep that bill price down. My advice would be to check restaurant's social media- Facebook page, Instagram etc. -as they're more likely to promote any offers on there! As an example, surprise surprise...Wetherspoons has a February 14th exclusive menu for all their loved-up customers. Their deal offers a two-course steak dinner for 2 people, including drinks and a dessert for £20. You can always rely on Wetherspoons for a good cheapie!
Relationship Status: SINGLE….
This is one for you single guys and gals out there this Valentine's Day! Colonel Porters (a hidden gem of Newcastle) is a bar that not that many people seem to know about. Well, the secret is officially out! For this Valentine's Day, Colonel Porters are catering to all the singletons with their Anti-Valentine's Day Event. Discover this vibrant bar, have some laughs with your friends and maybe even meet that certain someone who might just make your heart burst.
So, whatever you end up doing this Valentine's Day, hopefully, you will be surrounded by people or that certain someone you utterly love and adore. After all, isn't that what this day is all about?