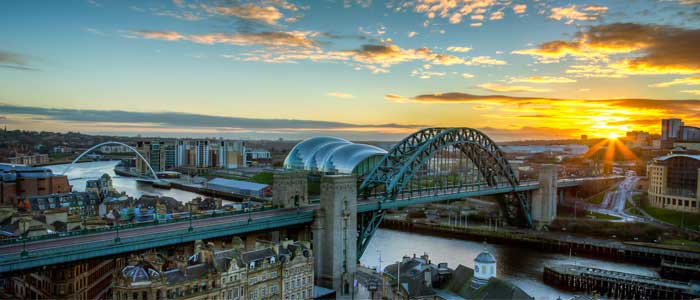 The anxiety of starting a new course, the excitement of making new friends, and the hope of your future possibilities...your first few weeks in Newcastle will be guided by the dreams of exciting possibilities and happy days. But, as the initial excitement fades away and you get settled in uni, you will fall in love with the city even more and will come to see all the reasons why I fell in love with the city of Newcastle:
1. The Quayside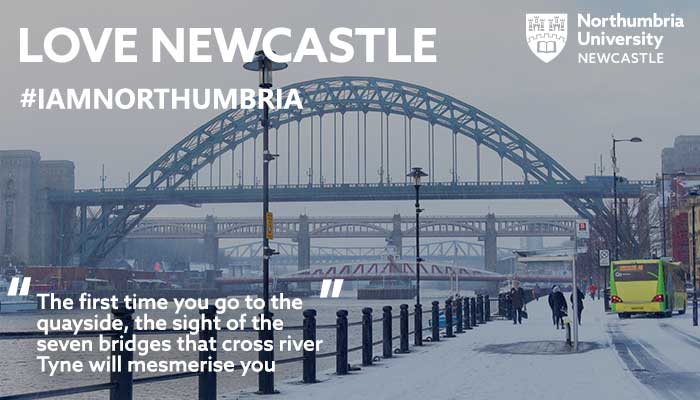 The first time you go to the quayside, the sight of the seven bridges that cross river Tyne will mesmerise you. But the more you go there, the more you believe in the timeless and magical beauty of the quayside. With food joints and pubs that boast of spectacular views, the bustle during daytime, and the tranquillity come evening, the quayside is a place that suits everyone. The fantastic Sunday market with food from around the world makes this a go-to spot every Sunday.
2. Museums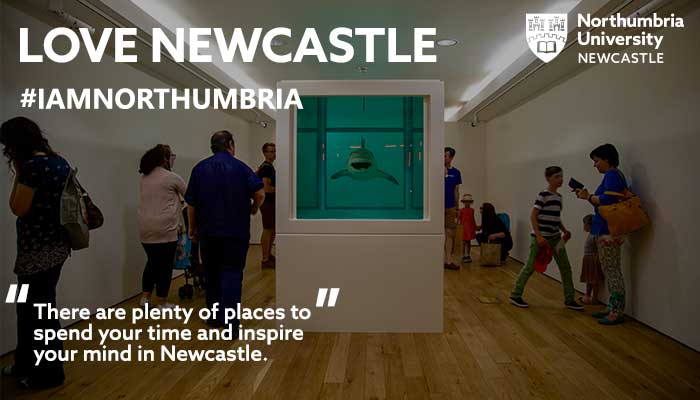 There's always some place to go to and explore within Newcastle. From art galleries such as the Baltic Centre for Contemporary Art, Laing Art gallery, Biscuit Factory, and more, to other educational museums such as the Life Science Centre, the Great North museum, and more. There are plenty of places to spend your time and inspire your mind in Newcastle.
3. Castle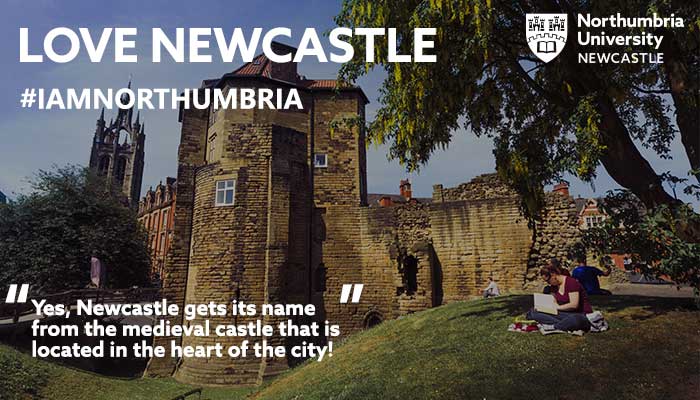 If museums don't thrill you, may be a castle will?! Yes, Newcastle gets its name from the medieval castle that is located in the heart of the city! The Castle Keep and the Black Gate are the most prominent structures in the Newcastle Castle, but contain enough history in them to last a long time! Nothing like transporting yourself back to old times, is there?
4. Student city
With two universities and the highest rate of student housing in the country, Newcastle is home to a large student population and has been regularly voted as one of the best student cities in the UK. As a result, the city is very student-friendly in terms of prices and getting around. You can walk pretty much everywhere and even the cost of living is relatively low compared to bigger cities such as London. From my experience, it is quite a safe city as well!
5. International experience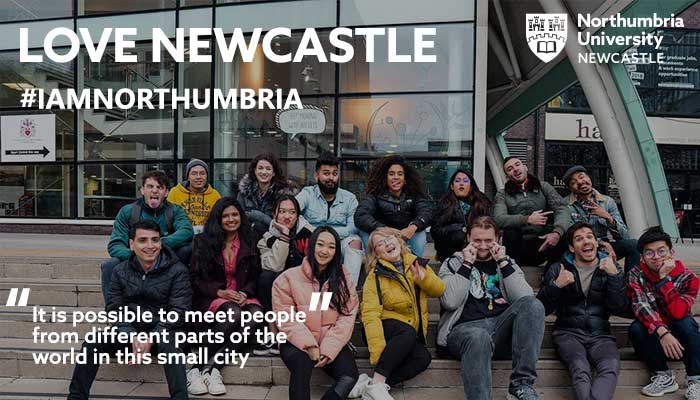 Newcastle boasts of a high amount of international population and it is possible to meet people from different parts of the world in this small city. Even the student experience is enriched by the high level of international students here and overall international exposure.
6. Food and drinks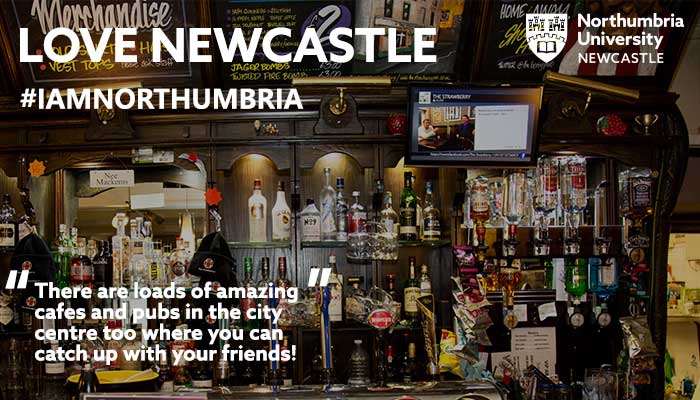 Thanks to the international culture present, Newcastle offers a wide variety of cuisines! From Chinese, Korean and Indian, to Greek, German, and African - you will find a taste from all parts of the world. There are loads of amazing cafes and pubs in the city centre too where you can catch up with your friends!
7. Shopping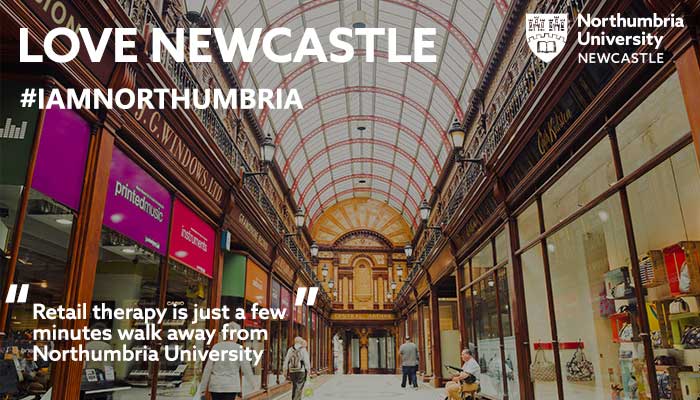 Retail therapy is just a few minutes walk away from Northumbria University and getting a pick-me-up during stressful uni days has never been this easy! There's also a massive mall by Gateshead, intu Metrocentre, where you can spend an entire day window shopping (or not). And, if high street isn't your style, there are a couple of lovely vintage, food and flea markets that you can go to too!
8. Party city
Every student needs a night out and Newcastle really knows how to celebrate at night. The numerous clubs catering to different kinds of music throughout the week let you bring in the morning after a stressful week at uni with style!
9. Concerts and theatre
If you're really into music and theatre, there are some great venues that host music concerts and plays in Newcastle. The Sage is a popular venue that hosts cultural events and musical galas of a large scale while the historic theatre in the city centre, Theatre Royal, puts on amazing cultural shows.
10. Match day buzz
When there's a home game of Newcastle United FC at St. James' Park, the whole city comes to life and echoes from the stadium can be heard throughout the city. You can get into the football spirit even when you're not a football fan (like me)!
11. Attractions close by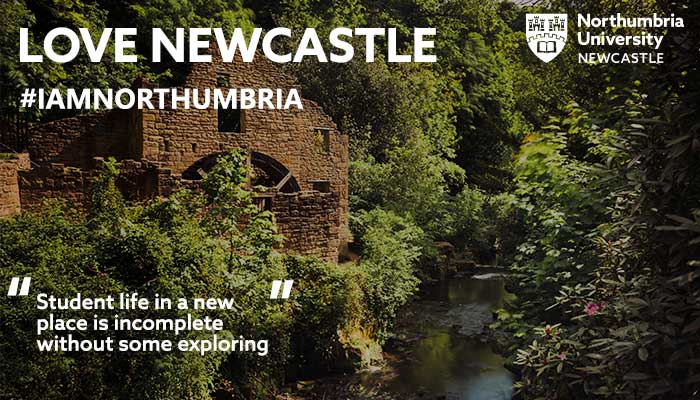 Student life in a new place is incomplete without some exploring. Thankfully, Newcastle is favourably located with great attractions just a short train / metro ride away. Edinburgh, York and Durham are about 1-1.5 hours by train and there are a few beaches just a short metro ride away from Newcastle city centre!
All these reasons and more are why Newcastle has been regularly featuring in the best student cities of UK list. Furthermore, Newcastle has been named the best place to visit in the world in 2018 and also the best place to work in the UK! So, if you're contemplating moving the Newcastle to study, I strongly recommend you go for it!