Whether you are currently completing assessments and in need of a break, discovering exciting city wide escapades before term starts, or in need of interesting activities to fill a Dry January, we are certain that you won't be disappointed by Newcastle's offerings in the New Year. We take you through some of the unique experiences you and your newly reunited fellow students can enjoy this month.
Inside the Staircase: David Rudolf in Conversation: 19 January
Are you familiar with Netflix's hit documentary 'The Staircase' following the case and trial of Michael Peterson? Either way, a visit to Tyneside Theatre this January is an absolute must for fans of the True Crime genre. David Rudolph in conversation sees charismatic Defence attorney of 'The Staircase' discuss the story in full, even expanding on the now infamous 'Owl Theory'. (One to google if you have yet to see the documentary!)
Tickets are selling fast so if this is on your list, make sure to grab your tickets as soon as you can to avoid disappointment.
Dirty Dancing - The Classic Story On Stage at Sage Gateshead: 19 Jan – 25 Jan 2019
Feeling the January blues? 80's cult classic Dirty Dancing at the Sage is sure to lift your spirits. From the 19-25 of January you can enjoy the iconic hits 'Hungry Eyes', 'Do You Love Me?' and of course '(I've Had) The Time Of My Life' all played live as you watch the summer romance of Johnny and Baby unfold. The show starts at 7.30pm each night which leaves plenty of time to enjoy a bite to eat and a celebratory drink at By the River Brew, a venue adjacent to the Sage along the waters of the Tyne.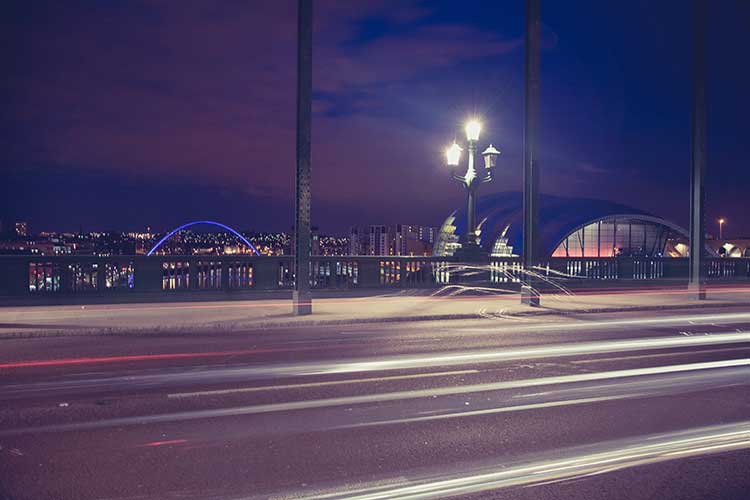 Gateshead Silent Film Festival: 25 Jan 2019 - 26 Jan 2019
If there is nothing in particular taking your fancy at the cinema, you can instead cosy up with some old classics from the golden age of silent cinema. St Mary's Heritage Centre with Side by Side Arts will be showcasing a range of silent movies that will be brought to life by 'live' piano music courtesy of Stuart Angus of Side by Side Arts. Friday night will be a fright-fest with a viewing of 1925 American silent horror, 'Phantom of the Opera.' Saturday evening you can enjoy plenty of laughs with a screening of Harold Lloyd's famous 1924 quirky comedy, 'Girl Shy'. End the evening with a drink at the bar and a jive to a range of retro tunes. Make sure to head along early to grab some food from the guys at Scream for Pizza! Find out more here.
Sushi Masterclass at Aveika
Do you have a new year's resolution to sharpen up your culinary skills? Then why not master the art of sushi making this January at one of Newcastle's finest Japanese restaurants, Aveika. Grab a group of 6-10 friends and you can enjoy a hands on private lesson creating your own sushi whilst supping on a variety of Sake wines.
Interested? Make sure to book a date. Tickets are £29.95 each.
Herb Garden Student special for £10
There are many places you can go in the city to enjoy a meal out without breaking the bank. And if fresh Italian pizza is what you are hankering after, stopping by the Herb Garden is a must. Book before 7pm and you can enjoy a special student offer of any full size pizza and double spirit and mixer for only £10! Mouth-watering options include Mozzarella, Pecorino, Gorgonzola, Taleggio, Basil and Prosciutto di Parma, Rocket, Mozzarella, Parmesan. Find out more here.