Over the Easter break I managed to escape to Budapest, Hungary for a long weekend with friends. I would definitely recommend this city to anyone looking for a blend of culture and a good night out. A culture that has been in existence for over 1000 years, Buda offers historical monuments juxtaposed by modern buildings and a vibrant atmosphere. What's more, the city is made up of two distinct sides with Buda and Pest sitting on of the Danube River.
There are medieval streets and houses, several museums and Roman ruins in Buda, while the more dynamic Pest is filled with promenades, cafes and markets. Here's my pick of what we considered to be the best that Budapest has to offer.

We started off by cycling along the Pest-side of the river and stumbled upon the parliament building. It's a colossal, Gothic construction that dominates the skyline and impresses from every angle.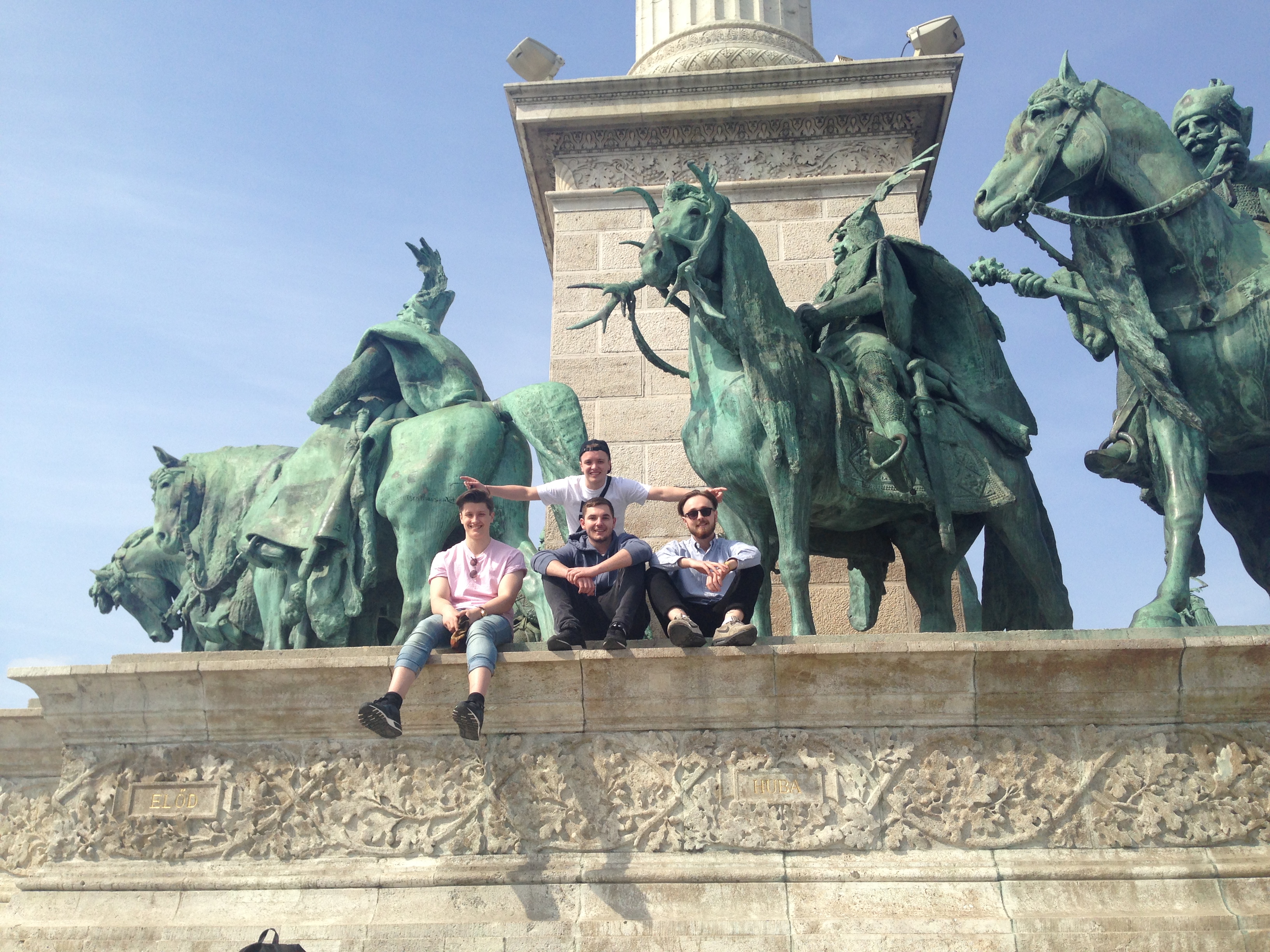 Next on the list is Hösök tere or Heroes Square. This is the main square in Buda and, while the metro line makes it easily accessible, I would recommend walking
or cycling (takes about 30 mins from the city centre). The square itself is definitely a focal point of the city, with the Museum of Fine Arts and Palace of Art found in the same location.


If you visit Budapest and fail to visit one of its many bathhouses, shame on you. Hands-down the best baths in Budapest are Szechenyi, in the east side of Pest near the zoo. With 15 different pools to lounge around in, ranging from freezing to steaming hot, it is not only the largest bathhouse in the capital, but also one of the largest in Europe. Whether it's a pint or a game of poolside chess with a local you're after, Szechenyi makes for a very chilled afternoon, offering a much needed break from the sun, for those who are visiting in the summer.


For drinks in the evening visit Szimpla Kert, one of the oldest ruin bars in Budapest. Infectious atmosphere, good music and a fantastic street food site, Karavan just next door is a must-see. Easily accessible from Newcastle airport, Budapest proved to be the perfect citybreak to reflect on my Second Semester and prepare for my thesis when I landed home. Your money really does go a long way in this city, making it a perfect destination for students!