Reveal 2017 celebrates students from all creative courses. The Performing Arts show took place on Wednesday, 31st May. Northumbria University Performing Arts students presented the first North East staging of Caryl Churchill's new play Love and Information. Caryl Churchill's fast moving kaleidoscope of a play, where over one hundred characters try to work out what they know. Someone sneezes. Someone can't get a signal. Someone shares a secret. Someone hates irrational numbers. Someone won't answer the door. Someone has never felt like this before. Love and Information was Directed by Steve Gilroy, Lighting Design by Kev Tweedy, Sound Design by Jeremy Bradfield.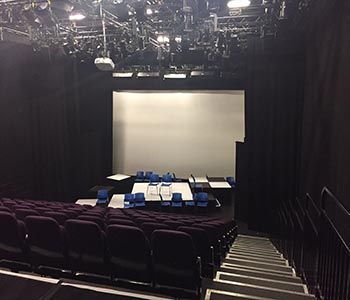 A highly intelligent piece of theatre from Churchill's depiction of our fractured and fragmented age emerges a powerful and thought provoking 'world view'. At a time where we have continual access to more and more information, where is the humanity, where is the love? Seemingly, inconsequential moments sit alongside those of life changing significance in this very funny and intensely touching play.
Our DCC, Mickyle, was in attendance and shares his experiences.
Clever, witty and dark humour expresses the relations between the idea of love and the information given in our everyday lives.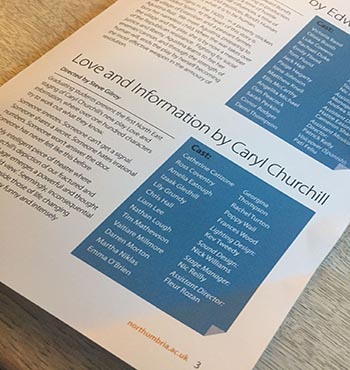 Love & Information by Caryl Churchill captures beautifully the detailed motions of characters, expressing one hundred emotional features through the use of information.
Such display shows how we, in our everyday life miss read, misunderstand, misinterpret, think irrationally, forget, forgive and forever miss out on the emotional and information provided.
This clever form of theatre is delightful through the fractures and fragments of powerful and thoroughly provoking the 'new worlds view.' As it takes you down memory lanes or even give you a perception of what can happen, I strongly recommend Love & Information by Caryl Churchill directed by Steve Gilroy to anyone for a laugh, giggle and thoughtful belief of how love & information coincide.