Top North East Horror Movie Locations
I'm a little bit obsessed with old buildings and architecture, but I'm even more obsessed with old buildings that absolutely terrify me. If you are planning on making a horror movie, the North East has a wealth of terrifying, atmospheric locations and I've been on a mission over the last few months to photograph some of them.
Some of them are tourist attractions such as Bamburgh Castle and Seaton Delaval so are easily accessible, but others are off the beaten track and are more than often in a pretty dilapidated condition, so it's probably best to enjoy them/be terrified by them via my photographs.
Hermitage Castle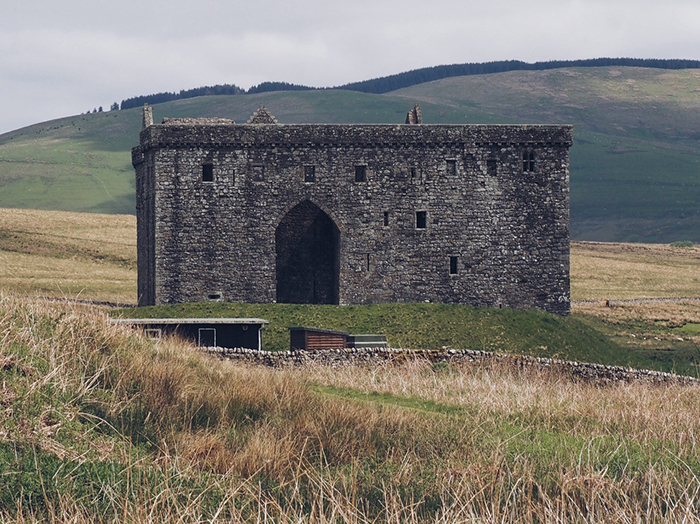 Just past Kielder forest, this might be one of the most terrifying castles I have ever been to – I mean look at it! It's hardly welcoming. It's just a hulk of stone in the middle of nowhere. Its history is bloody, literally hundreds of people have been murdered there and left to rot in its dungeons since it was built in the 14th Century. It was once the home of Mary Queen of Scots 3rd husband – James Hepburn, 4th Earl of Bothwell. Rather him than me.
Abandoned Northumberland Farm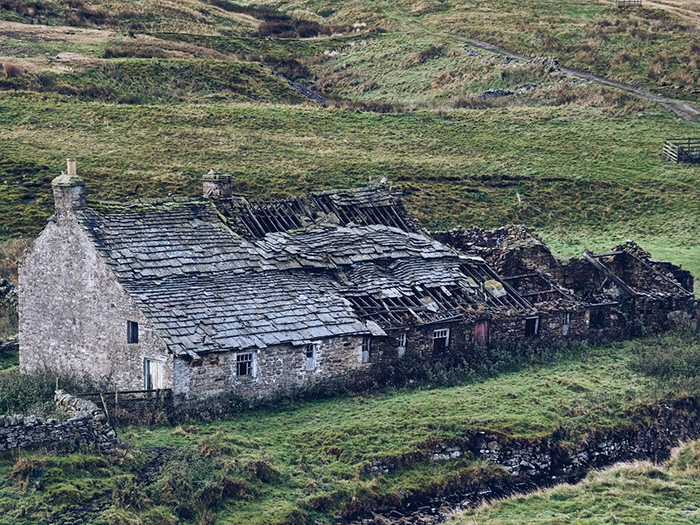 This is one of the most atmospheric places I have ever been to. It was abandoned at some point in the 1950's and It looks as though its residents just got up and left one day. The furniture (or what is left of it) is still there, rotting away along with the rest of the house. It is genuinely terrifying. If anywhere deserves to have a ghost or two it's here. There are a lot of these abandoned farms dotted around the North East countryside. They were mostly abandoned around the 1950's after a series of harsh winters, when families just got up and left and moved to the cities. I love photographing them as it looks as though they won't be around for much longer, so it provides a document before they are lost forever.
Seaton Delaval Hall and Mausoleum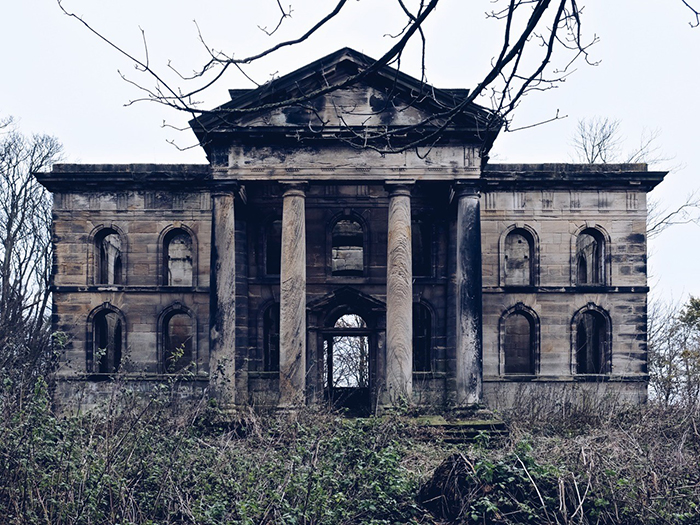 Now Seaton Delaval Hall can be pretty scary. It is an evocative burnt out shell – but its neighbouring Mausoleum is just out right terrifying. It used to be the Delaval family Mausoleum and is just as dramatic and architecturally interesting as the main house, but gets extra fear factor points for the dead people that used to occupy it. These have since been moved and there are plans to renovate it and open it to the public. The Hall itself is creepy – especially the cellars, which actually resembles a dungeon. Id swear people had been tortured down there, if I hadn't been assured that nobody had actually been tortured down there.
Abandoned Mine Workers Cottage – Durham/Northumberland Border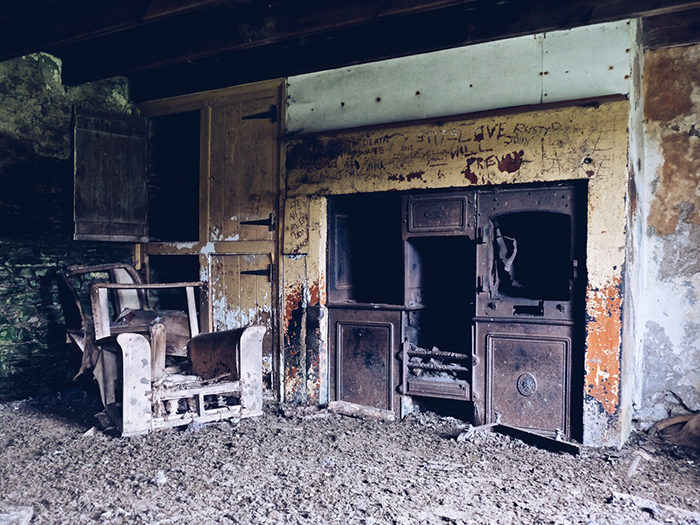 The Durham/Northumberland border can be pretty bleak – especially in winter. It is mostly miles of moors, with little signs of civilisation. At the begging of the 19th century it was a different story as there were a number of mines dotted around the landscape and villages to house its workers. Most of these have been lost, but this cottage -once belonging to the manager of one of the mines is an atmospheric reminder of a lost industry…and would now provide the perfect setting for a horror movie. Again, it still contains some of its furnishings which adds to the creepy factor.
Bamburgh Castle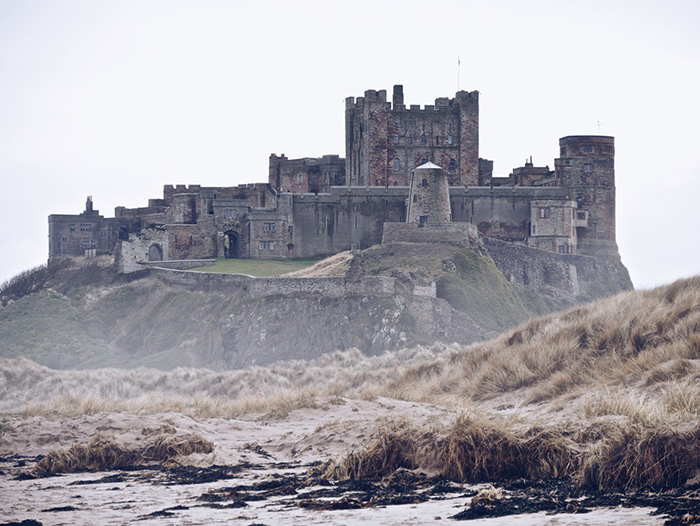 There is no doubt Bamburgh Castle is cinematic and imposing, but on the right day it can look outright creepy. When I took this photo, the mist was rolling in and it took on a very sinister appearance – straight out of Game of Thrones.
Cragside
Like Bamburgh Castle, Cragside looks beautiful in the summer, but can look like a gothic horror fantasy in the winter months. It took this photograph on a misty November day and it resembled the set from a Tim Burton movie.
The Big Market – Newcastle
* Image was deemed too scary by ASA and OFCOM*
If you want to be truly terrified, head for the big market around 11.30pm on any given Saturday. For maximum effect, make sure you are sober so that you can experience the true horror. Zombie Apocalypse with Geordie accents.