Mechanical and Architectural Engineering BEng (Hons)
About this course
2019/20
From 2019/20, this course is only open to graduates of the Gateshead College Foundation Degree in Building Services Engineering.
Architectural engineers (also called building services engineers in the UK) make sure that buildings reliably function as intended by architects. Their specialisms include heating, ventilation, lighting, power, escalators and security. At Northumbria, our Mechanical and Architectural Engineering course focuses on sustainability, ensuring that our graduates acquire the skills they need to become specialists in building energy modelling and passive design techniques.
The core of the course is the same as for our BEng (Hons) Mechanical Engineering, where you will study subjects such as engineering analytics, engineering science and manufacturing systems. You'll also study specialist architectural engineering modules covering thermal conditioning systems, low carbon thermal systems, thermal and visual analysis, and electrical and lighting systems. An application of mathematics is an important aspect of the course.
Accreditation
This course will be accredited by the Chartered Institute of Building Services Engineers (CIBSE) on behalf of the Engineering Council for the purposes of fully meeting the academic requirement for registration as an Incorporated Engineer and partially meeting the academic requirement for registration as a Chartered Engineer.
This BEng (Hons) course is accredited by the Chartered Institution of Building Services Engineers (CIBSE) on behalf of the Engineering Council for the purposes of partially meeting the academic requirement for registration as a Chartered Engineer. You can fully meet the requirement for Chartered Engineer registration by studying for an additional year and gaining an MEng (Hons).
There is currently a shortage of mechanical and architectural engineers so, by taking this course, you'll have excellent career prospects.
100% of students agree that they got sufficient advice and support plus 95% of students were in work or further study six months after finishing (Unistats, 2016)
Learn from the best
You'll be taught by tutors who have many years of experience in the various aspects of the engineering industry. Their experience, combined with their on-going active research, will provide an excellent foundation for your learning.
The quality of their research has put Northumbria University among the UK's top 25% of universities for the percentage of research outputs in engineering that are ranked as world-leading or internationally excellent. (Research Excellence Framework 2014.)
Our reputation for quality is reflected by the range and depth of our collaborations with industry partners. We've built up numerous industrial links during the 50+ years that we've been offering engineering courses. These links help ensure high quality placements and collaborative projects.
Northumbria has the advantage of being located in the North East of England, which is a centre of manufacturing and technical innovation. As well as Nissan, the region's #1 company, there is a strong concentration of automotive, engineering, chemicals, construction and manufacturing companies.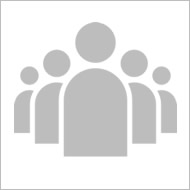 Teaching and Assessment
Our teaching methods include lectures, seminars, laboratory sessions and group projects as well as tutor-directed and self-directed research. There's a strong emphasis on problem-solving because we believe that you'll learn best when you're engaged in putting what we teach into practice.
Assessment methods are designed to give you feedback as well as to monitor your level of achievement. They include assessed projects that will enable you to test your skills and understanding. Some modules have coursework as the main method of assessment, in order to enable you to shape your assessment and focus upon your interests. 
Learning Environment
Northumbria University provides outstanding facilities for engineering. We have specialist laboratories for smart materials and composites, building and construction, control and instrumentation, and fluids and thermodynamics. 
Our rapid prototyping room will make it easy for you to bring your design projects to life, and our modelling workshop offers tools and specialist equipment for modelling your designs. All our facilities are backed up by specialist technicians who will give support and advice when you need it.
To facilitate group projects, there is a working space called The Hub that's well equipped for meetings and working with IT. The Zone is another area that's popular with students undertaking group work or individual study.
Research-rich Learning
Northumbria's strong research ethos is an essential aspect of how you will develop as a critical, reflective and independent thinker. Our problem-solving approach requires you to acquire a wide range of research skills during the course. You'll undertake a major project that will bring together all the academic and technical skills that you've developed up to that point.
Throughout the course your learning will be directly impacted by the teaching team's active research into their specialist subjects. One of Northumbria's signature research themes is 'Future Engineering', which is about innovation in the engineering and construction industries so that they are fit for purpose in the 21st century. We also have particular interests in novel construction materials, Building Information Management, smart materials and sustainable technologies.  
Give your career an edge
BEng (Hons) Mechanical and Architectural Engineering is accredited with the Engineering Council via the Chartered Institution of Building Services Engineers (CIBSE). It meets CIBSE's academic requirement to become an Incorporated Engineer
Our 'learning by doing' approach will give you an in-depth understanding and technical skills that are sought by employers. The major project in your final year is a great opportunity to apply everything you have learnt. The outcome is not only important for assessment purposes but also to demonstrate your professionalism to employers.  
Your Future
Some of our past graduates now have senior roles within engineering consultancies such as Buro Happold. Other graduates run their own businesses.
If you wish to undertake further study at postgraduate level, it may be possible to transfer to our integrated masters degree – MEng Mechanical and Architectural Engineering.  If you wish to undertake further study at postgraduate level, we offer courses like MSc Engineering Management that will help you advance into management and develop skills in enterprise and entrepreneurship
Whatever you decide to do, you'll have strong employability as a result of having acquired the characteristics of a Northumbria graduate. These include critical reflection and self-learning, collaboration and curiosity, and the ability to apply your knowledge to solve problems in ways that are sustainable and ethical.
Course info
Level of Study Undergraduate
Mode of Study 3 years part-time
Department Mechanical and Construction Engineering
Location Ellison Building, Newcastle City Campus
City Newcastle
Start September 2019