International Development MSc
About this course
Would you like to develop the specialist skills and knowledge required to work in a range of careers across the international development sector?
The MSc International Development course will equip you with a critical and up-to-date understanding of this broad sector. It is hosted by the Northumbria Centre for International Development, which brings together students, academics and practitioners.
You will engage with contemporary debates on the issues that are currently defining the sector, whilst critically examining key international development policies, theories, strategies and practices. You will also analyse the operation of development organisations, and the ways in which individuals and communities experience and challenge poverty and marginalisation.
As part of your dissertation, you will have the opportunity to undertake a research placement to allow you to apply your knowledge in a real-world environment.
This course is delivered by our specialist teaching team, who draw on their extensive experience to ensure that you graduate with knowledge that is at the forefront of the sector.
"Our relationship the MSc International Development programme at Northumbria University gives COCO the opportunity to tap into the minds of students who are up to speed on current development thinking and possess the drive and determination to help us expand our research. The findings from university research projects are invaluable, allowing us to monitor and evaluate our work, learn from each project and put this learning into action to deliver more robust and effective programmes year on year."
- Lucy Philipson, CEO, COCO
Should you wish to find out further information you can contact the Programme Leader Dr Katy Jenkins, katy.jenkins@northumbria.ac.uk, 0191 227 3061.
You can also watch a short presentation on the course by Katy here.
Download our latest MSc International Development newsletter.
Learn from the best
This course is delivered by a team of internationally-recognised academics with extensive experience in international development research and practice across the global south.
Our staff research specialisms and diverse range of national and international practitioner links will further enhance your learning experience.
In addition to the teaching delivered by our team, you will have the opportunity to attend enhancement sessions on 'Working in International Development', where experts who are currently working within the industry will share their first-hand experience of what it's like to work in the sector.
We also work with the Centre for International Development to provide additional opportunities for real-world engagement with key organisations and individuals.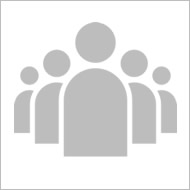 Teaching and Assessment
This course examines a wide range of subjects such as conflict and security, civil society and non-government organisations (NGOs), the impacts of China and India's rising economic power, gender, the environment and resource conflicts, advocacy and citizenship.
On graduation you will be able to understand and critically engage with key development theories, tools and techniques, including participatory methodologies, rights-based approaches and monitoring and evaluation strategies.
This course is delivered via interactive workshops, involving a mixture of small group discussion, lectures, and seminar activities, which are further supported by networking and placement opportunities.
The assessment methods utilised on this course have been specifically developed to prepare you for employment, and incorporate the writing of funding bids, policy briefs, stakeholder statements and academic poster presentations. Traditional essays and a dissertation also form part of the assessment process.
If you choose to do a placement, you will have the opportunity to develop your own real-world research project. 
Learning Environment
When studying the MSc International Development course you will be part of the Centre for International Development – a vibrant, multidisciplinary virtual research centre that provides an engaging, supportive and research-rich learning environment.
The Centre brings together academics, practitioners and students to promote research, consultancy, teaching, training and public engagement on issues of global poverty and inequality, the communities and individuals who experience this, and the policies, practices and approaches that seek to address it.
Technology is embedded throughout all areas of this course. Learning materials such as module handbooks, assessment information, lecture presentation slides and reading lists are available via our innovative e-learning platform, Blackboard. You can also access student support and other key University systems through your personal account. 
Research-rich Learning
When studying the MSc International Development course you will benefit from our multidisciplinary teaching team's cutting-edge research experience which they bring into the classroom through case studies, problem-solving activities and group discussion.
Research is integrated into all aspects of teaching and each member of our team boasts their own individual specialisms, in subjects such as environmental governance and development; natural resource conflicts, including anti-mining activism; public engagement and development education; cosmopolitanism and global citizenship; wellbeing and development; international volunteering; transnationalism, migrant mobilities and their impacts on development. Staff research expertise spans Africa, Asia and Latin America.
All members of the MSc International Development teaching team are internationally recognised academics who publish in high impact international journals and regularly receive research funding from prestigious organisations such as the ESRC, the British Academy, the Leverhulme Trust and the Newton Fund.
You are also encouraged to undertake your own research projects to further aid your learning and will have the opportunity to engage with development organisations such as Traidcraft, Lifeworlds Learning, Shared Interest Foundation, and COCO, as well as development NGOs working in India and Latin America.
Give your career an edge
This course has been designed to enhance your employability in international development practice and research thanks to the diverse range of knowledge and skills you will acquire whilst you study.
You will regularly engage in real-world research and problem-solving, in addition to developing the practical skills required to successfully pursue a career in this sector.
Core employability skills are also embedded throughout all aspects of this degree, ensuring you leave with skills that can be transferred to a broad spectrum of organisations.
Completion of an optional research placement will also help to further enhance your career edge by providing you with industry contacts and experience of international development in a real-world environment. You will also benefit from bespoke careers development support throughout the programme.
Your Future
On graduation you will possess the specialist skills and knowledge required to work in a range of careers across the international development sector.
Our graduates are able to work in a broad range organisations such as charities and third sector organisations, UK and international government agencies, NGOs and international organisations. They may also wish to pursue careers in research, consultancy or to launch their own NGO.
The MSc International Development course will also prepare you for doctoral study should you wish to further advance your learning.
Former graduates have gone on to work for national and international organisations including Barnardo's, Leprosy Mission, and International Service.
The MSc International Development course regularly attracts students from a wide variety of professional and disciplinary backgrounds including government, the private sector and NGOs. It is also popular with continuing students who have just graduated from a wide range of undergraduate programmes, including Social Sciences, Law, Human Geography and Business.
Course info
Level of Study Postgraduate
Mode of Study full time by distance learning
Department Social Sciences
Location Lipman Building, Newcastle City Campus
City Newcastle
All information is accurate at the time of sharing.

Full time Courses starting in 2023 are primarily delivered via on-campus face to face learning but may include elements of online learning. We continue to monitor government and local authority guidance in relation to Covid-19 and we are ready and able to flex accordingly to ensure the health and safety of our students and staff.

Contact time is subject to increase or decrease in line with additional restrictions imposed by the government or the University in the interest of maintaining the health and safety and wellbeing of students, staff, and visitors, potentially to a full online offer, should further restrictions be deemed necessary in future. Our online activity will be delivered through Blackboard Ultra, enabling collaboration, connection and engagement with materials and people.
Current, Relevant and Inspiring
We continuously review and improve course content in consultation with our students and employers. To make sure we can inform you of any changes to your course register for updates on the course page.