Solar Physics at Northumbria
Experts from Northumbria University, Newcastle are taking part in an international project to build the world's biggest and most revolutionary solar telescope.
The $344 million (£220m) Daniel K Inouye Solar Telescope, to be known as DKIST, will be situated on Haleakala Mountain in Maui, Hawaii, and aims to unlock the secrets of the Sun. With a four-metre diameter primary mirror, the super-telescope will be able to pick up unprecedented detail on the Sun's surface – the equivalent of being able to examine a £1 coin from a distance of 100km. It is hoped that DKIST will address fundamental questions at the core of contemporary solar physics. This will be achieved via high-speed spectroscopic and magnetic measurements of the solar photosphere, chromosphere and corona.

Read more
Research
Find out more about our world-leading research in Solar Physics
Discover More
Our Courses
Undergraduate degrees relevant to this exciting area
Discover More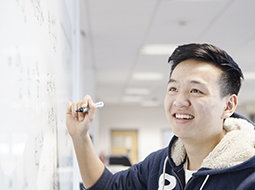 +
Get an insight into life at Northumbria with videos and 360 panoramas of the Department of Mathematics, Physics and Electrical Engineering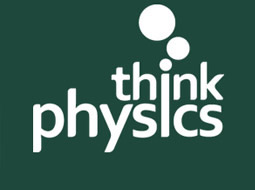 +
Think Physics is a collaborative project led by Northumbria University using physics to inspire young people, particularly women, into Science, Technology, Engineering and Mathematics (STEM) disciplines.